PRESS RELEASE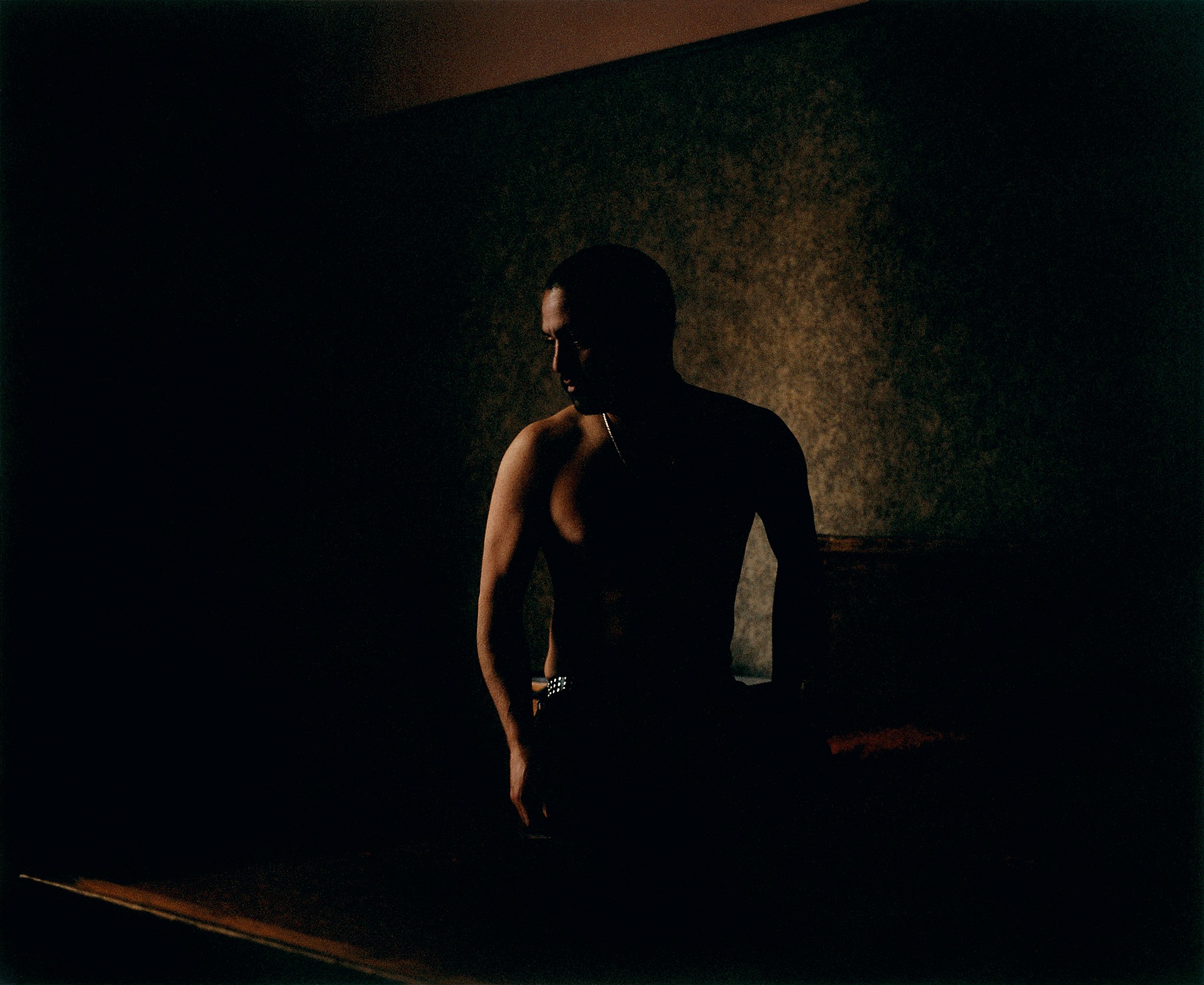 Allen Frame
Sep 10 – Oct 31, 2009
Gitterman Gallery is proud to present an exhibition of color photographs by Allen Frame. The exhibition will open with a reception for the artist on Wednesday, September 9th from 6 to 8 p.m. and continue through Saturday, October 31st.

A departure from his previous black and white work, this exhibition features Allen Frame's color photographs from Mexico, Brazil, and Argentina. In these unstaged photographs, Frame extends the formal and conceptual ideas of his black and white series Detour, using color to intensify the sense of immediacy and sensuality of portrait figures observed in intimate situations. The use of color is restrained, with occasional bursts of intensity, drawing the viewer into the subject's psychological space.

The work is autobiographical, in a sense, depicting subjects who are important in his life: friends, lovers, and fellow artists. Solitary figures, elegantly framed, bring to life intimate spaces suffused with a sense of loss and faded grandeur. Nuances of gesture create a poignant mood, hinting at narrative. The situations are compressed; they describe a state of mind and a cinematic landscape of memory. Most of the locations are interiors, and some are hotel rooms, liminal spaces that frame the unease of transience and the ambiguity of desire.

The artist's previous show with Gitterman Gallery in 2005 featured a selection of work from his book Detour, published in 2001 by Kehrer Verlag in Germany. Frame teaches at SVA, Pratt, and ICP and has been doing workshops in Mexico City for the last 10 years. His images are being used on the covers of six New Directions books by the phenomenally acclaimed Chilean writer Roberto Bolaño. In the last year his work has been included in exhibitions at the Baltimore Museum of Art, the Fotomuseum in Winterthur, Switzerland, the Lauren Rogers Museum of Art in Laurel, Mississippi, and as part of the 2009 Festival of Photography and Video in Korea. He has been the recipient of grants from the Penny McCall Foundation, the Peter Reed Foundation, Creative Time, Art Matters, CECArtslink and others. Frame has curated numerous exhibitions, including Darrel Ellis in 1996 and In This Place at Art in General in 2004. His short films have been screened at various international film festivals. Allen Frame was born in Mississippi in 1951 and graduated from Harvard University in 1974.