PRESS RELEASE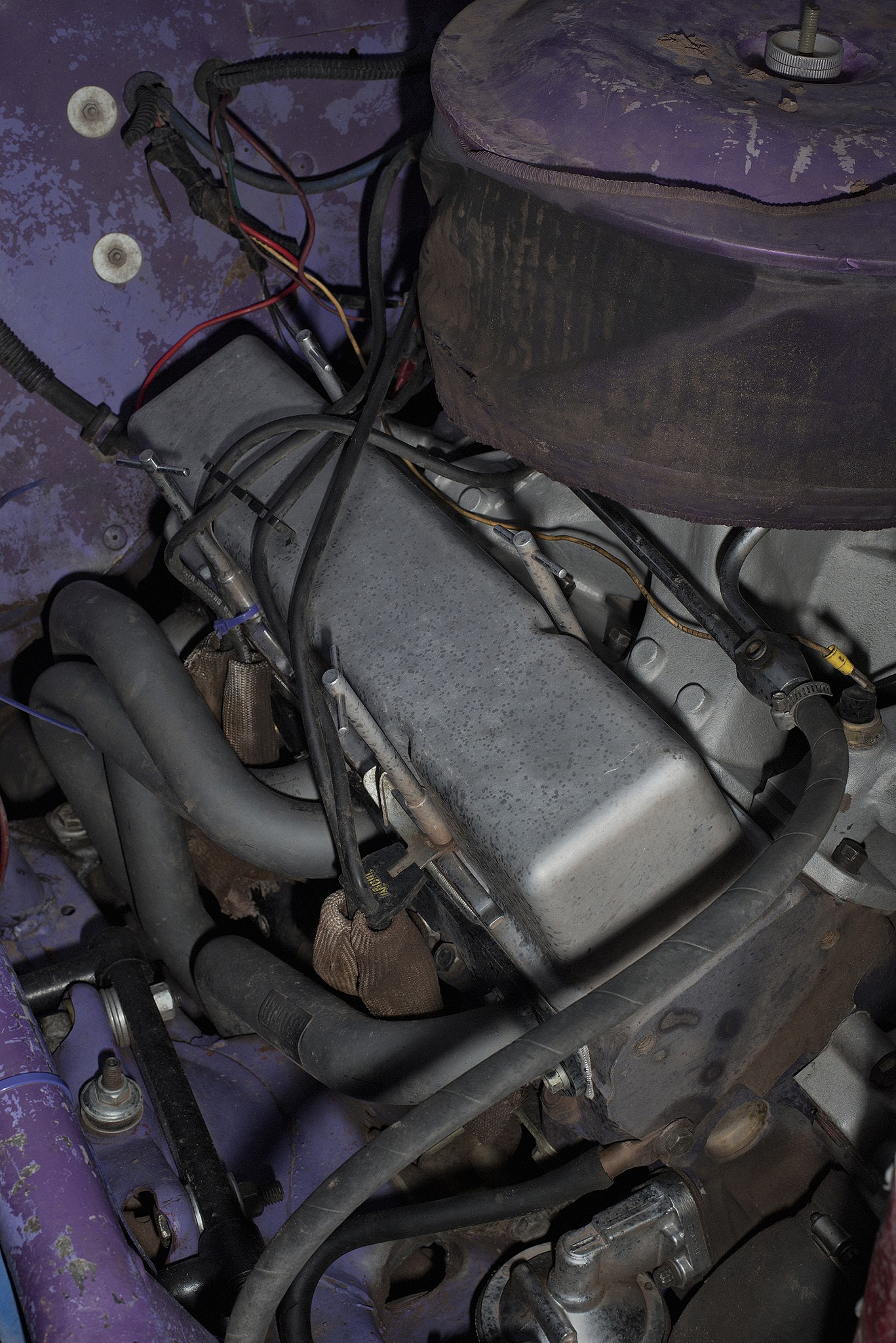 Adam Bartos
Apr 3 – May 31, 2014
Gitterman Gallery is proud to present an exhibition of new color photographs by Adam Bartos. The exhibition will open with an artist's reception on Wednesday, April 2nd from 6 to 8 p.m. and continue through Saturday, May 31st.

Adam Bartos visited local speedways in rural New York, Florida and New Mexico where drivers race the super-stock class of car on quarter-mile dirt oval tracks. This elemental class of driver-owned racecar competes without corporate sponsorship, for minimal prize money, simply for the pure thrill and sport of weekend motor racing on tracks all over the U.S. The intrinsic aesthetic Bartos captures is that of a rather crude and utilitarian technology glamorized by the singularity of its purpose and accumulated patina, acquired at high speeds on dirt tracks.

It is said that stock car racing originated in the 1920s, during prohibition, when "moon runners" began boasting about the speeds of their nighttime trips, often on backcountry roads, illegally transporting liquor. Soon they began to race with each other for sport on weekends. (Famously, Robert Mitchum played one of these runners in the 1950's cult classic, Thunder Road).

Adam Bartos's work has been exhibited widely. His books include: International Territory (Verso, 1994), which looks at the aging modern architecture of the United Nations' headquarters and, implicitly, the ideals which created it; Kosmos (Princeton Architectural Press, 2001), a then inconceivable look into the Russian space program; Boulevard (Steidldangin, 2005), a dialogue between Paris and Los Angeles; Yard Sale Photographs (Damiani Editore, 2008) and Darkroom (Steidldangin, 2012). His work is in the collections of the J. Paul Getty Museum, Los Angeles; the Museum of Fine Arts, Houston; the Museum of Modern Art, New York; the Whitney Museum of American Art, New York; the San Francisco Museum of Modern Art, and others. In 2013, he was shortlisted for the Prix Pictet, a global award in photography and sustainability, for his series Yard Sale Photographs. The winner will be announced in May.